McPherson is a manufacturer of scientific instruments, with over 60 years' of experience. We specialize in high performance spectrometers and purpose built spectroscopy systems. We also know the soft x-ray and vacuum ultraviolet region and provide related state of the art components and services. Our optimized spectrometers are for wavelengths from 1 nanometer to 20 microns and energies from 0.05 eV up to 2 keV.
Adjustable Precision Slit Assembly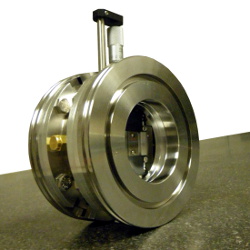 High Resolution Spectrometer
New Flat-field Diffraction Grating
The new grating extends the efficient range of the McPherson Model 251MX for more sensitive spectral acquisition. With a digital camera and adjustable slits it now works from 1 to 100 nanometers (10 to 1500 eV).
---